It would seem that Susan Fennelly has it all: a beautiful home in a Connecticut suburb, two loving daughters, a loyal dog and a great job. But she wants more.
Seven years after her 20-year marriage ended, the 50-something divorcee has joined the world of online daters in her quest to find Mr. Right.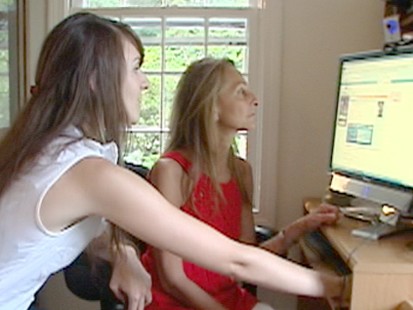 For Fennelly -- who last dated when she was in her teens -- the decision to seek
romance
in cyberspace wasn't easy.
"When you're a woman in her 50s, as I am … it's awkward. It's very awkward," she said.
What makes it even more difficult is that Fennelly lives in a suburban neighborhood where most residents are couples.
"Living in a community like this, a lot of the people are married," she said. "So, you know, where do you go? Where do you go to meet people?"
Daughters Convince Mom to Try Online Dating
Fennelly isn't alone in her search for companionship.
As more and more people turn to online dating, U.S. Census Bureau figures released in September show that 53 percent of unmarried American adults are women. For each 100 unmarried women in America, there are 87 unmarried men.
Convinced by her daughters that online dating was "the way you meet people today," Fennelly said the process has been fraught with fear.
Woman Worries About Privacy, Dating Experience
At first, Fennelly was worried that "everyone would know" what she was doing.
She also was concerned about the possible "stigma" of online dating, but acknowledged that those were "old-fashioned thoughts."
And she worried about communicating with someone who was, as she described it, "not very desirable."
But it's getting easier.
After setting up an online account and posting a personal profile, one of the major changes she's made is going against traditional dating rules that say men do the asking.
She says she still hears that internal voice telling her she shouldn't make the first move.
"But it's getting easier," she said. "And I'm doing more ... sending winks and flirting."
Click here to return to the "Good Morning America" Web site.