With the temperature rising, more Americans are expected to head out of town on vacation this summer -- hundreds of thousands more.
AAA predicts over 32 million travelers will take a trip this Memorial Day weekend, up from 30.5 million last year. And the summer season promises to be busier as well.
But why are so many more Americans hitting the road? According to travel experts, it's because we're simply tired of being cooped up.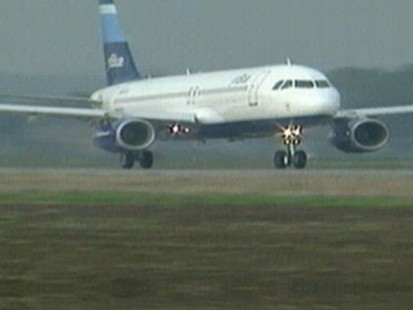 "I think travelers have had a lot of cabin fever," Chris McGinnis of the Travel Skills Group told "Good Morning America." "They stayed home. If they did go out, they took shorter trips or they maybe stayed at less expensive hotels, they stayed with friends.
"But now the summer is here. They haven't taken a vacation in a while and they're ready to go," he said.
According to AAA, there was a significant drop in travelers in 2008 and even more last year, but this year things are turning around.
If you're hitting the road, gas prices will be a bit kinder as they didn't spike in the past week leading up to this weekend. Rental car prices are also down 8 to 10 percent. Hotel rates, however, are about the same as last year.
It could be a bit harder for airline travelers as many airlines continue to tack on surcharges, but experts say things are looking up.
"It has been a very tough two years for airlines, for hotels, rental cars, resorts as we know," McGinnis said. "So this is the first time that we see a smile on the face of a lot of travel industry executives.
"The sun is going to come out this summer and things are looking good," he said.
Web Extra Travel Tips
While you may be side to side with thousands of other travelers, that doesn't mean you have to spend as much as they do-- especially in these difficult economic times.
McGinnis, a contributor for YouMustBeTrippin.com, said that while it might be too late for nabbing a good deal this Memorial Day weekend, steals are still up for grabs the rest of the summer.
"There are two windows of opportunity I think for good deals this summer," he said. "The first two weeks of June and the last two weeks of August. So if you don't have kids in school this is a good time to try to take a vacation. If you've got kids in school and you got to get in that window between June 20th and August 20th you're going to have to use a few other strategies to get a good airfare."
This, he says, could mean you might have to take a one-stop flight instead of a nonstop. "Or you may have to take a overnight flight or a very early or very late night flight or fly on an off-peak day. Monday and Tuesday are going to be the slowest days this summer -- that's when you are going to find those surcharges the smallest."
McGinnis said the best way to track down the lowest airfare is to check "metasearch" sites like fly.com and kayak.com as well as visiting as many airline websites as possible for sample fares.
But McGinnis said you shouldn't necessarily wait for the picture-perfect deal since prices could rise later.
"The best idea or plan you can make is go out there, look for a deal. If you find something that seems good and feels good to you, you need to go ahead and get that because it's only going to go up," he said. "People who last week may have found a pretty good fare but thought they would wait a week were greeted with surcharges this week and a fare that was $400 last week is $460 this week."
Click here to read about Seven Tips for a Cheap Summer Vacation.