As if Michael Strahan joining "Good Morning America" full-time today wasn't exciting enough, he also brought a surprise guest to the studio to really spice things up: Usher.
"We've been friends for a long time and it means the world to me that on my first full day here you made the trek from L.A. to come out here and be with us," Strahan told the singer.
"I wouldn't miss it for anything in the world," Usher replied.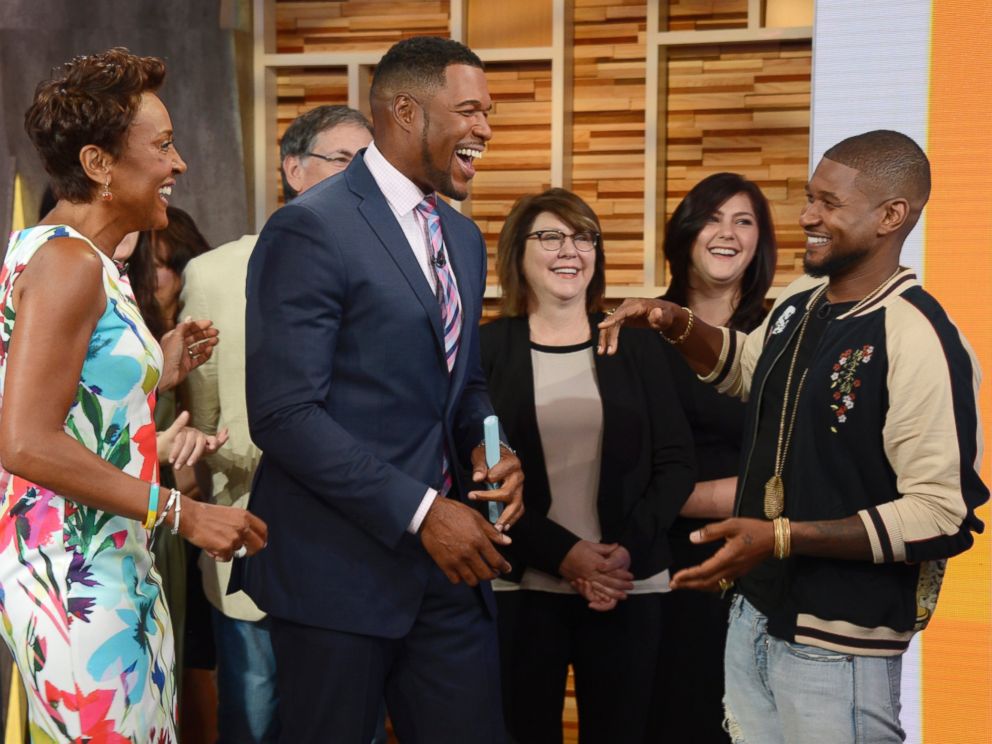 Strahan said Usher's new song "No Limit" is one of his favorite songs on his morning playlist to get him pumped and ready to be on air each day, but now he'll have a lot more music from his good friend for waking up.
Usher's highly anticipated new album "Hard II Love" officially drops on September 16.
"The album has been a labor of love for the last two years," he said. "There's been a lot of stops and starts, but now it's done and 'Hard II Love' will be out the 16th of this month and I'm really happy to not only talk about it, but celebrate you [Strahan]."
"You're amazing," Usher added of his good friend. "You're one of my best friends and I'm just happy to be here to support you."
The recording artist is also getting a star on the Hollywood Walk of Fame tomorrow.
"Just in time with my movie coming out, 'Hands of Stone,' I play Sugar Ray Leonard. It's perfectly timed," said Usher. "I couldn't have asked for a better year. I'm really happy about the star, the album coming out. I'm just really happy about it all."