Alton Brown's Dulce de Leche
Try This Sweet and Easy Classic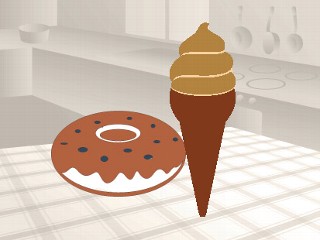 From the kitchen of Alton Brown
This recipe is taken from "Good Eats 3: The Later Years" by Alton Brown. You can purchase the cookbook here for more of the delicious science inspired recipes.
Ingredients
1 quart whole milk
12 ounces sugar approximately 11/2 cups
1 vanilla bean split and scraped
1/2 teaspoon baking soda
Cooking Directions
Combine the milk, sugar, and vanilla bean and seeds in a 4-quart saucepan and place over medium heat. Bring to a simmer, stirring occasionally, until the sugar has dissolved.
Once the sugar has dissolved, add the baking soda and stir to combine. Reduce the heat to low and cook, uncovered, at a bare simmer. Stir occasionally, but do not reincorporate the foam that appears on the top of the mixture. Continue to cook for 1 hour.
Remove the vanilla bean after 1 hour and continue to cook until the mixture is a dark caramel color and has reduced to about 1 cup, 11/2 to 2 hours. Strain the mixture through a fine-mesh strainer. Store in the refrigerator in an airtight container for up to a month.
Excerpted from Good Eats 3: The Later Years by Alton Brown. Excerpted by permission of Stewart, Tabori & Chang.
Recipe Summary
Main Ingredients: sugar, vanilla bean, milk
Course: Dessert
More Info: Kid Friendly