Very Berry Smoothie
An Instant Breakfast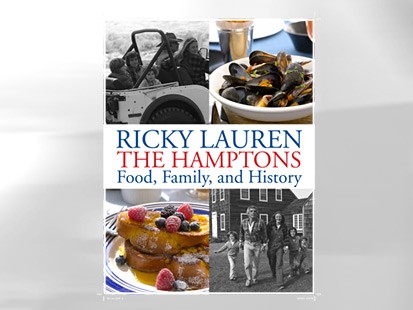 From the kitchen of Ricky Lauren
Before an early morning bike ride or a run, even my children will tell you that it's good to have some fuel in your system. This is the time for one of our smoothies. They give you energy, and they are delicious!
Ingredients
1/4 cup fresh blueberries, washed
1/4 cup fresh strawberries, washed and hulled
1/4 cup fresh raspberries, washed
1/4 cup black currant juice
1 teaspoon honey
1/2 cup low-fat yogurt or soy milk
Cooking Directions
Put all the ingredients in a blender and purée until smooth. Pour into a chilled glass and serve immediately.
Serves 1
This recipe was styled by chef Karen Pickus for Good Morning America.
"Recipes from The Hamptons by Ricky Lauren are used by permission of John Wiley & Sons, Inc. Copyright © 2012."
Recipe Summary
Main Ingredients: blueberries, strawberries, honey, yogurt
Course: Breakfast