Jessica Seinfeld's Cacio e Pepe
Try This Decadent, Yet Simple Pasta Recipe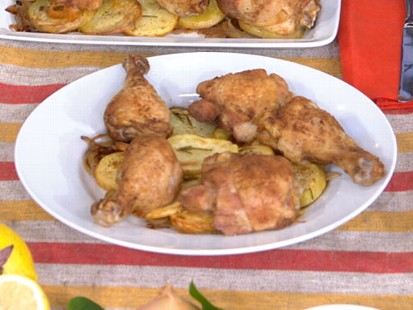 In her new book, Jessica Seinfeld tackles various issues people have with cooking.
From the kitchen of Jessica Seinfeld
|
Jessica Seinfeld, wife of funnyman Jerry and best-selling author of two other cookbooks, has put together no-fail recipes for even the most nervous kitchen nellies in her new "The Can't Cook Book."
Try her simple recipe for cacio e pepe, a simple spaghetti with butter, pepper, and cheese.
Ingredients
3 tablespoons unsalted butter
1 to 2 teaspoons whole black peppercorns
1 cup (4 oz.) grated pecorino
½ cup (2 oz.) grated Parmesan
1 box (1 lb.) whole wheat or regular spaghetti
Cooking Directions
About an hour ahead of time, take the butter out of the refrigerator and let it come to room temperature.
Fill a large pot with water (to about 1 inch from the top). Place on the stove and turn the heat to high to bring to a boil. Place a colander in the sink. Meanwhile, crack the pepper using the bottom of a small skillet until all of the peppercorns are cracked.
In a large bowl, using a silicone spatula, combine the pecorino, Parmesan, butter, and cracked pepper until the mixture is crumbly.
When the water comes to a boil, add the pasta and cook according to the package directions. Once the pasta is al dente, use a liquid measuring cup to take ½ cup of the pasta water from the pot; set aside.
Drain the pasta into the colander. Immediately add the pasta and ¼ cup of the pasta water to the large bowl and stir to combine until the cheeses have melted. Add more pasta water, if necessary, for a creamier consistency.
Copyright © 2013 by Jessica Seinfeld from THE CAN'T COOK BOOK published by Atria Books, a division of Simon & Schuster, Inc.
This recipe was styled by chef Karen Pickus for Good Morning America.
Other Recipes That You Might Like