Divalicious' Cauliflower Chocolate Cake
Cooking with Cauliflower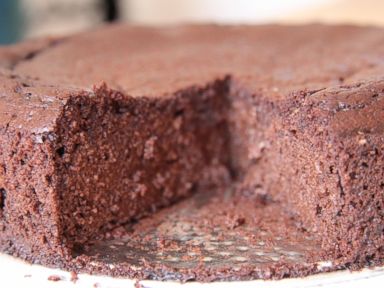 From the kitchen of Divalicious
The uses for cauliflower go way beyond roasting and crudite. Try it in this chocolate cake recipe from Divalicious.
Ingredients
1 cup cauliflower, grated
1/2 cup coconut milk
50 grams chocolate (high cocoa solids)
1 cup coconut oil
2 ounces cream cheese
3 eggs
1/2 cup almond flour
1/4 cup flaxseed
1/2 cup cocoa powder
3 tablespoons erthyritol (or other sugar substitute)
1/2 teaspoon baking soda
1 teaspoon vanilla essence
1/8 teaspoon salt
1/2 teaspoon mixed spice
1/2 teaspoon ground cinnamon
Cooking Directions
Preheat the oven to 375 degrees F degrees. Lightly oil a 7 inch springform cake tin.
Place the dry ingredients in a bowl and mix well.
Place the raw cauliflower in a food processor or blender and blitz until smooth. Add the coconut milk and blend thoroughly.
Melt the chocolate and coconut oil in a bain marie (bowl over simmering water). Add the cauliflower mixture and add the eggs, vanilla, erthyritol and cream cheese. Blend well. Add the dry ingredients and mix well.
Pour into the cake tin and bake for 30 minutes. Eat and enjoy!
Recipe Summary
Main Ingredients: cauliflower, chocolate, cream cheese, eggs, almond flour
Course: Dessert