Four Seasons Hotel New York's Cherry Hand Pies
Mother's Day Dining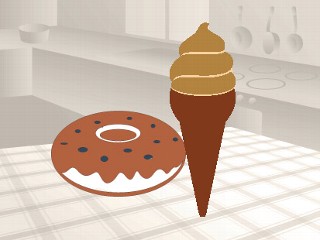 From the kitchen of Four Seasons Hotel New York
Treat your mom right this Mother's Day with Four Seasons Hotel New York's recipe for Cherry Hand Pies.
Ingredients
Crust:
3 3/4 cup all-purpose flour
1/2 teaspoon fresh orange zest
1 1/2 tablespoon sugar
1 1/2 teaspoon table salt
1 1/2 cups unsalted butter, very cold and cut into small cubes
3/4 to 1 cup buttermilk
Cherry filling:
1 pound ripe, fresh cherries, pitted
1/3 cup sugar
Cream cheese filling:
4 ounces cream cheese, at room temperature
1/3 cup sugar
1 teaspoon orange zest
2 teaspoon orange juice
1 large egg yolk
Assembly:
1 large egg
1 tablespoon water
Turbinado sugar
Cooking Directions
Whisk together flour, zest, sugar and salt in a large, wide bowl. Using a pastry blender, work the butter into the flour mixture until the biggest pieces of butter are the size of tiny peas.
Gently stir in 3/4 cup buttermilk with a rubber spatula, mixing it until a mass forms. Knead it with your hands just two or three times to form a ball. If it doesn't come together, add remaining 1/4 cup buttermilk, 1 tablespoon at a time, until it does, then gently knead again. Divide dough in half. Wrap each half in plastic wrap and flatten a bit, like a disc. Chill in fridge for at least an hour or up to two days.
Place cherries and sugar in a small-to-medium saucepan and stir to combine. Cover and cook at medium-low heat for 15 minutes, do not stir. Increase the heat to medium, remove the lid and cook for another 10 minutes, until cherries are broken down. Spread mixture on a large plate in the fridge or freezer to cool quickly, and then scrape into a bowl. Keep cold until needed; it will be thicker and easier to "scoop" onto the pie bases.
Whisk cream cheese, sugar, zest, juice and yolk together in a small bowl until smooth. Keep cold until needed as well.
Heat oven to 400 degrees F. Line two to three baking sheets with parchment paper. Beat your remaining egg and 1 tablespoon water and keep aside. Flour your counter, unwrap the first half of your dough and start rolling your dough by pressing down lightly with the pin and moving it from the center out. Roll it a few times in one direction, lift it up and rotate it a quarter-turn. Roll a couple times more, lifting the dough and rotating it until the dough is just shy of 1/8-inch thick. Cut dough into 2 3/4-inch to 3-inch squares.
Using a pastry brush, brush half the squares lightly with the egg wash, these will be your bases. Cut a small "X" in the other half of the squares; these will be your lids.
In the center of each egg washed square, put a small dollop of cream cheese (teaspoon size), then cherry filling on top. Top each filled base with a vented square. Press outer edge of top and bottom all around to seal with a fork. Transfer pie to a baking sheet, spacing 1-inch apart. Brush the tops with egg wash and sprinkle generously with turbinado sugar. Repeat with remaining dough, including second half from fridge, and fillings. Bake for 15 to 20 minutes, until puffed and golden. Transfer to cooling racks and cool to room temperature before serving.
Recipe Summary
Main Ingredients: flour, sugar, butter, buttermilk, cherries, cream cheese, orange, egg
Course: Dessert