Clinton Kelly's Bean Dip
A Five Ingredient Dip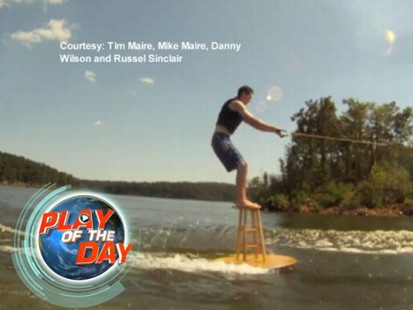 Josh Elliott reveals crazy video of person's interesting take on waterskiing.
From the kitchen of Clinton Kelly
This is an easy dip to make before guests arrive. It comes together in a few minutes!
For more great recipes visit The Chew's site.
Ingredients
1 cup white cannellini beans
1/4 cup olive oil
1 garlic clove
1 teaspoon dry rosemary
1 zest of lemon
Cooking Directions
Put all ingredients into food processor and blend.
Recipe courtesy of The Chew.
Recipe Summary
Main Ingredients: white cannellini beans, olive oil, garlic clove, rosemary, lemon zest
Course: Appetizer/Starter