A Tango Inspired Dancing With The Stars Drink
Try This Cocktail at Your Dancing With The Stars Party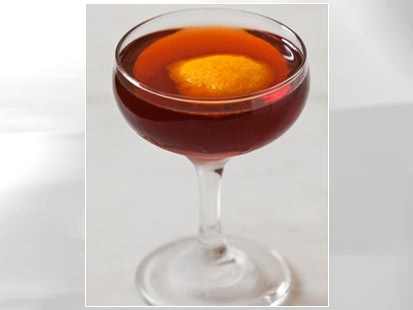 From the kitchen of Jonathan Pogash
|
Shake up this drink at your next Dancing with the Stars party. It's inspired by the rumba!
Ingredients
1 3/4 oz. Louis Royer "Force 53" Cognac
1/2 oz. Campari
3/4 oz. Cynar
2 dashes Regan's Orange Bitters
2 dashes Chocolate Mole Bitters
Cooking Directions
Stir well with cracked ice and strain into coupe glass.
Garnish: Orange Peel
Other Recipes That You Might Like