Maker's Mark's Cranberry Sipping Sauce
Thanksgiving Dessert-Inspired Cocktail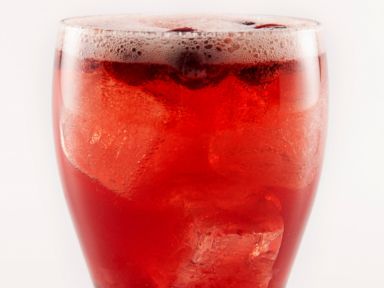 From the kitchen of Lee Anne Wong
Put the perfect nightcap on your Thanksgiving dinner with this dessert-inspired cocktail from Maker's Mark.
Ingredients
1 1/2 parts Maker's Mark Bourbon
1 tablespoon cranberry jam
1 tablespoon maple syrup
1 drop vanilla extract
3 parts cranberry juice
Splash club soda
Fresh cranberries for garnish
Cooking Directions
Add the Maker's Mark Bourbon, cranberry jam, maple syrup, vanilla extract, and cranberry juice to a shaker. Add ice. Shake vigorously. Strain over ice, add a splash of
soda. Garnish with cranberries.
Recipe Summary
Main Ingredients: maker's mark bourbon, cranberry jam, club soda, cranberry juice
Course: Drinks