Daphne Oz's Live Longer Salad
A Healthy Salad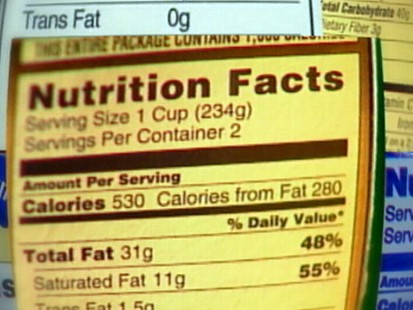 Linsey Davis on why reading nutrition labels isn't enough to keep off pounds.
From the kitchen of Daphne Oz
|
Quick and easy to make, this salad is the perfect healthy side dish when you're in a pinch. For more great recipes visit The Chew's site.
Ingredients
kale
sliced red pepper
1/4 cup olive oil
1/2 tablespoon coarse salt
red pepper flakes
Cooking Directions
Add red pepper flakes to 1/4 cup of olive oil in a large bowl.
Tear one bunch of kale into bowl.
Sprinkle 1/2 tablespoon coarse salt and sliced red pepper.
Massage the salad with your hands and rub the leaves together. Serve.
Recipe courtesy The Chew.
Other Recipes That You Might Like