Daphne Oz's Pistachio Crusted Halibut with Roasted Tomato and Basil
A Light and Healthy Entree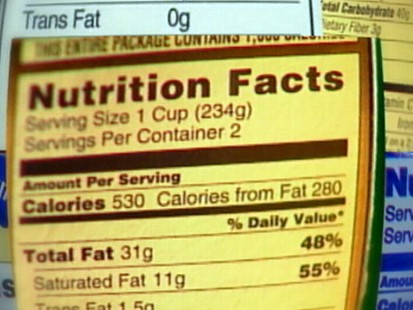 Linsey Davis on why reading nutrition labels isn't enough to keep off pounds.
From the kitchen of Daphne Oz
This fish has an extra crispy crust without the need for breadcrumbs. For more great recipes visit The Chew's site.
Ingredients
4 6-oz halibut filets
3 tablespoons extra virgin olive oil
2 large eggs
1/4 cup flour
1 cup pistachios (ground in food processor)
1 28-oz can whole san marzano tomatoes
1 tablespoon kosher salt
freshly ground black pepper
1/4 cup basil leaves (torn) plus more for garnish
Cooking Directions
Preheat oven to 375F.
In a colander, drain the tomatoes. Transfer to a 9x9 baking dish, drizzle with olive oil and season generously with salt. Toss lightly. Roast for 20 minutes, until tomatoes begin to caramelize. Remove from oven and set aside. Once cooled slightly, toss with basil leaves. Taste and check for seasoning.
Create a dredging station by placing three dishes in a row. One with flour, the next with the eggs, beaten lightly, and the third with the ground pistachios. Season each fillet with salt and pepper, then coat each side lightly with flour, then dip in egg. Allow the excess egg to drip off and then dip in pistachios to form a crust. Transfer to clean plate.
Heat olive oil in a skillet over medium-high heat. Once the oil is hot, almost smoking, place fillets in oil, cooking in batches if necessary. Cook for 3-4 minutes per side.
Serve each fillet with roasted tomatoes. Garnish with basil.
Recipe courtesy of The Chew.
Recipe Summary
Main Ingredients: salt, halibut, olive oil, eggs, basil
Course: Main Course
More Info: Kid Friendly