Eat-Clean Diet's Sweet Potato Oven Fries
Golden and Crispy With Just the Right Amount of Seasoning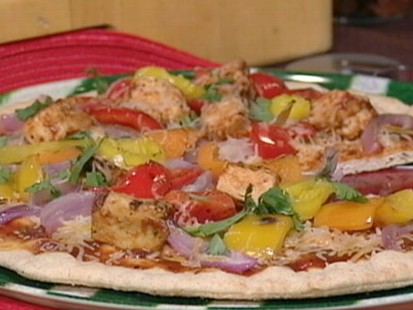 Tosca Reno shares healthier Super Bowl options to spice up your game.
From the kitchen of Tosca Reno
|
"Nothing beats the aroma of these delicious wedges. They come out of the oven golden and crispy with just the right amount of seasoning. You'll feel like you're cheating when you take a bite, but this version of the sweet potato is chock full of healthy nutrients eager to make your body the best it can be!" -- Tosca Reno
Reprinted from the Eat Clean Diet Cookbook
Ingredients
Eat-Clean Cooking spray (Extra virgin olive oil or other Clean cooking oil in food-grade spray bottle to spritz)
Enough sprigs of fresh rosemary to cover a baking sheet
1 tsp / 5 ml chili powder
1 tsp / 5 ml ground cumin
1 tsp / 5 ml paprika
1 tsp / 5 ml sea salt
1 tsp / 5 ml freshly ground black pepper
2 medium sweet potatoes (about 1 lb), scrubbed and blotted dry
Cooking Directions
1. Preheat oven to 400°F / 204°C.
2. Spray a baking sheet with cooking spray. Spread rosemary sprigs on sheet in a single layer, making sure entire surface is covered. Mix together all other ingredients, except sweet potatoes, in small bowl.
3. Square off potatoes and slice into "steak fries." Lay strips of potato on rosemary in single layer. Sprinkle generously with seasoning mixture. Spray generously with cooking spray. Bake 20 minutes.
4. Spray again. Return to oven for about 25 minutes more or until fries are golden and puffed.
Reprinted from the Eat Clean Diet Cookbook
Other Recipes That You Might Like