Eat-Clean Tuna Burgers
Fun of Eating a Burger Without the Guilt!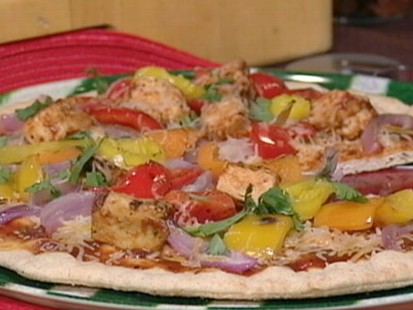 Tosca Reno shares healthier Super Bowl options to spice up your game.
From the kitchen of Tosca Reno
"Is there anything better than a juicy burger? I think this version is superb! It provides the fun of eating a burger but not the guilt of eating unwanted fat. Adding zippy purple onions to the mix along with peppers and a surprising dash of molasses not only sharpens the flavor but increases the nutritional profile of this main course." -- Tosca Reno
Reprinted from the Eat Clean Diet Cookbook
Ingredients
2 lbs / 908 g fresh tuna steak -- the flesh should be deeply colored and mild smelling
4 cloves garlic, passed through a garlic press
2 Tbsp / 30 ml low-sodium soy sauce or gluten-free tamari
2 Tbsp / 30 ml unsulfured molasses
3 green onions, finely chopped
½ sweet red pepper, finely chopped
½ sweet purple or Vidalia onion, finely chopped
2 tsp / 10 ml sesame oil
1 Tbsp / 15 ml mixed herbal seasoning of your choice
Eat-Clean Cooking Spray (Extra virgin olive oil or other Clean cooking oil in food-grade spray bottle to spritz)
4 Ezekiel grain buns or other hearty buns
Sea salt and black pepper
Cooking Directions
1. Place tuna in food processor and pulse until meat resembles texture of ground turkey or beef. In large mixing bowl combine garlic, soy sauce, molasses, green onions, red pepper, Vidalia onions, sesame oil, herbal seasoning, and salt and pepper to taste. Add tuna. With clean bare hands, mix all ingredients until uniformly distributed. Divide into four parts and shape into flat patties.
2. Coat grill pan with olive oil spray. Place over medium heat. Place patties in grill pan, cook for 2 minutes and flip. Cook for another 2 minutes. This will make a rare burger. If you want your burger medium to well done, cook for another 2 minutes on both sides.
3. Meanwhile, cut buns in half (if they aren't already separated) and toast lightly. Spread bottom half with hummus. Place lettuce greens of your choice on top and set the burger on top of that. Add condiments of your choice and serve immediately.
Condiments:

Leaf lettuce or arugula leaves

Sliced tomato

Sliced purple onion

Hummus

Mango salsa*or commercial salsa of your choice
NUTRITIONAL VALUE PER SERVING:
Calories: 391 | Calories from Fat: 41 | Protein: 28g | Carbs: 61g
Dietary Fiber: 3g | Sugars: 6g | Fat: 0.4g | Sodium: 768mg
Recipe Summary
Main Ingredients: tuna, soy sauce, onion, oil, sesame oil
Course: Appetizer/Starter, Dinner, Party Platter, Main Course, Lunch
More Info: Heart Healthy, Low Calorie