Emeril's Watermelon Limeade
Cool Down With This Refreshing Drink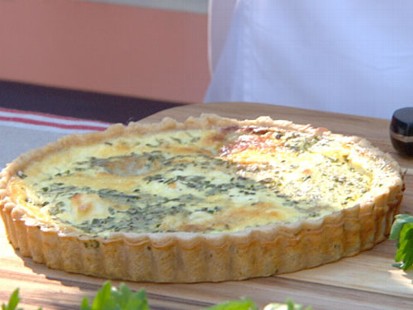 TV chef also prepares curry-scented cauliflower and watermelon limeade for a spring picnic.
From the kitchen of Emeril Lagasse
|
Cool off with Emeril Lagasse's thirst-quenching watermelon limeade. This refreshing drink recipe won't dissapoint!
Ingredients
8 cups cubed watermelon (seeds removed), or 1 quart watermelon juice
1 cup freshly squeezed lime juice
1/2 cup sugar, or more to taste
Lime slices, for garnish (optional)
Cooking Directions
Place half of the watermelon cubes in a blender and process until smooth. Strain through a fine-mesh sieve set over a large bowl; discard the solids. Repeat with the remaining watermelon cubes. You should end up with about 1 quart of watermelon juice.
Add the lime juice and sugar to the watermelon juice, and stir until the sugar has dissolved. Taste, and add more sugar if necessary. Transfer the limeade to a nonreactive pitcher and refrigerate until thoroughly chilled.
Serve over ice in tumblers, with lime slices for garnish.
Makes 5 cups, 4 to 6 servings
This recipe was styled by chef Karen Pickus for Good Morning America.
Recipe courtesy Emeril Lagasse, from Farm to Fork: Cooking Local, Cooking Fresh, HarperStudio Publisher, New York, 2010, copyright MSLO, Inc., all rights reserved
Other Recipes That You Might Like