Erica's S'mores Pie
Pie of Emeril's Eye Contest Honorable Mention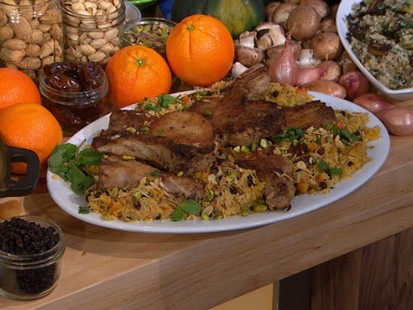 Emeril Lagasse prepares one-pot wonders from his new book, "Sizzling Skillets."
From the kitchen of Erica Oursland
Erica says her S'mores Pie is delicious and easy. It bakes in under 15 minutes and costs less than $10.
Ingredients
2 Cups Chocolate Chips
1 cup Heavy Whipping Cream
1 Bag Marshmallows
2 Tbls Butter
1 cup Miniature Marshmallows
1 Keebler Readymade Graham Crust
Cooking Directions
Combine Chocolate and Cream. Microwave and stir every 30 seconds until combined.
Pout into crust.
Melt butter and marshmallows in microwave.
Stir every 30 seconds until smooth. Pour over Chocolate.
Top with mini marshmallows.
Toast in oven until brown.
Recipe Summary
Main Ingredients: marshmallows, cream, butter, chocolate chips, graham cracker crust, pie
Course: Dessert
More Info: Kid Friendly