Fabio Viviani's Roasted Pork Shoulder with Apples
Works Well for a Weeknight Dinner or Weekend Party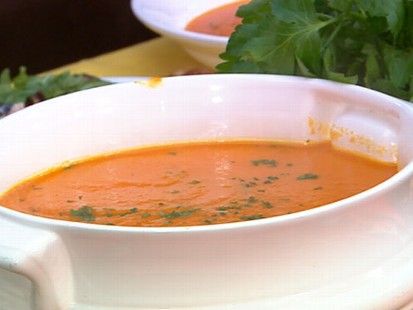 "Life After Top Chef" star shares classic Thanksgiving, fall dishes.
From the kitchen of Fabio Viviani
Pork is to apple is as peanut butter is to jelly. It is the perfect combination!! One of my secrets to the perfect roasting is to trap the juices inside of the meat with oil. It will give you the juiciest roast you will ever taste!!
Ingredients
4 pound pork shoulder
salt and freshly ground black pepper
1 ½ teaspoons garlic powder
2 teaspoons ground fennel
½ teaspoons ground cloves
3 tablespoons extra light olive oil
5 granny smith apples –peeled, cored and sliced
the juice from ½ lemon
2 whole cloves
3 tablespoons brown sugar
2 tablespoons butter
Cooking Directions
Brush the pork shoulder with some of the olive oil all over, then season it generously with the salt, pepper, ground fennel, ground cloves and garlic powder.
Heat up the rest of the olive oil over medium high heat in a large Dutch oven and sear the pork shoulder on all sides until golden brown. Transfer it to a preheated 325 degrees F oven and cook for about 2 – 21/2 hours or until the meat is tender when pierced with a fork. Allow to rest for half an hour before serving.
Meanwhile melt the butter in a large sauté pan and ad the sliced apples together with the brown sugar and cloves and sear until golden and begin to caramelize. Squeeze the lemon juice over the apples and discard the cloves.
To serve arrange some of the sautéed apples on a plate and top with a couple of slices of the pork shoulder.
This recipe was styled by chef Karen Pickus for Good Morning America.
Recipe courtesy Fabio Viviani.
Recipe Summary
Main Ingredients: fennel, cloves, olive oil, brown sugar
Course: Dinner