'GMA' Oscar Party to the Stars: Baby Baked Finger-Lincoln Potatoes
You'll get your own award for this delicious dish!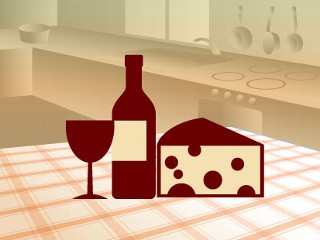 From the kitchen of Kelsey Nixon
|
Try this one at your Oscars party!
Ingredients
1 ½ lbs. small fingerling potatoes (about 2---inches in length), halved lengthwise
5 slices bacon, small dice
Olive oil, for drizzling
Kosher salt and cracked black pepper
1 cup crème fraiche or sour cream
2 tablespoons chives, minced plus more for garnish
Cooking Directions
Preheat oven to 400 degrees F. Brush large-rimmed sheet tray with 1 tablespoon of olive oil.
Heat heavy-bottomed skillet over medium-high heat and cook bacon until crisp; about 5 to 6 minutes. Transfer to paper towel-lined plate.
Drizzle potatoes with olive oil and season liberally with salt and pepper.
Roast until potatoes are golden brown, about 30 to 35 minutes.
In the meantime, in a small mixing bowl, combine crème fraiche or sour cream, chives, and season to taste with salt and pepper.
Remove potatoes from oven and transfer to serving platter cut side up. Dollop each roasted potato with chive and sour cream and top with crisp bacon bits and chives.
Recipe courtesy Kelsey Nixon.
This recipe was styled by chef Karen Pickus for "Good Morning America."
Other Recipes That You Might Like