Emeril's Grasshopper Pie
An Old-School Dessert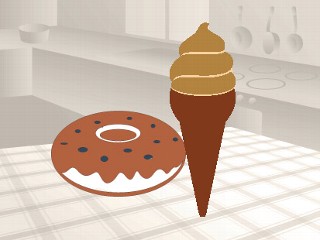 From the kitchen of Emeril Lagasse
Try this easy-to-follow Grasshopper Pie recipe. Full of chocolate and minty flavors, the dessert will be a hit at your next party or as a special after-dinner sweet.
Ingredients
2 1/4 cups crushed crème-filled chocolate cookies
1/2 cup melted butter
1 3/4 cups heavy cream
1 envelope (2 ½ teaspoons) unflavored gelatin
4 egg yolks
1/3 cup sugar
3 ounces Crème de Menthe
1 ounce Crème de Cacao
1 teaspoon vanilla extract
Chocolate curls, for garnish
Mint Sprigs, for garnish
Cooking Directions
Preheat the oven to 425 degrees F.
In the bowl of a food processor, combine the cookies and butter and pulse until the mixture has a fine texture. Pour the crumbs into a 10-inch pie plate and press into the plate. Place the crust into the oven and bake for 10 minutes. Remove from the oven and cool completely.
In a small saucepan, combine ¼ cup of the heavy cream and the gelatin and let stand for 10 minutes. Over low heat, warm the cream and gelatin mixture, gently stirring, for 5 minutes to dissolve the gelatin. Remove from the heat and set aside.
In the bowl of a standing mixer, beat egg yolks and sugar until pale and thick. With the mixer running, drizzle in the gelatin and cream mixture. Add the Crème de Menthe and Crème de Cacao and vanilla extract. Refrigerate until just thickened.
Whip 1 ½ cups of heavy cream to stiff peaks. Fold the whipped cream into the thickened egg and gelatin mixture. Pour the mixture into the pie shell and refrigerate overnight. Remove the pie from the refrigerator and garnish with chocolate curls and mint sprigs.
Yield: 10 servings
Recipe courtesy Emeril Lagasse, copyright MSLO, Inc., all rights reserved.
This recipe was styled by chef Karen Pickus for Good Morning America.
Recipe Summary
Main Ingredients: crème-filled chocolate cookies, butter, heavy cream, eggs, sugar
Course: Dessert