Cedric Tovar's Hollandaise Sauce
Benedict Bar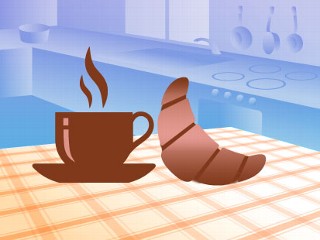 From the kitchen of Cedric Tovar
|
What makes eggs benedict stand out from any old egg dish is the hollandaise, a rich sauce of egg yolks and butter. Try New York City restaurant Tessa's executive chef Cedric Tovar's version below.
Ingredients
4 egg yolks
1 pound of melted butter
Juice from 1 lemon
Salt
Pepper
Cooking Directions
Place the egg yolks in a medium saucepan and add 1.5 ounces of water (a little less than the volume of egg yolks). Whisk until fluffy and slowly bring the "sabayon" to temperature. We want to eggs to reach 144°F. There are 2 signs to look for as it reaches this temperature: the fluffy egg yolks will become stiffer and you will be able to see the bottom of the pot and steam will start coming out.
Place the pot off the heat on a wet towel and start pouring the melted butter (can also called clarified butter) and whisk firmly until all the butter is incorporated.
Season with salt, pepper and add the lemon juice. Place the sauce in a warm spot so the butter in the sauce does not solidify and dress eggs (or anything) as you see fit.
Other Recipes That You Might Like