Jacques Pepin's Haricot Verts and Shallots
Try This Delicious Side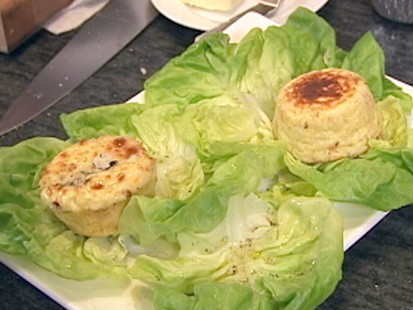 Famed chef Jacques Pepin whips up cheese soufflé.
From the kitchen of Jacques Pepin
Try this delicious comforting side dish for dinner tonight.
Ingredients
1 pound haricots verts or small thin green beans, trimmed
5 tablespoons unsalted butter
¼ cup chopped shallots
¼ teaspoon salt
1/8 teaspoon freshly ground black pepper
½ teaspoon fresh lemon juice
Cooking Directions
For Haricots Verts: Bring a pot of salted water to a boil. Add the beans and cover the pot so the water comes back to a boil quickly, then uncover and cook over high heat for 5 to 6 minutes, until al dente – tender but still firm to the bite. Drain and drop in a bowl of ice-cold water to cool. Drain and set aside.
For Shallots: At serving time, melt the butter in a large skillet. Add the shallots and cook for about 1 minute. Add the beans, salt, and pepper and toss just until heated through. Add the lemon juice and toss again.
This recipe was styled by chef Karen Pickus for Good Morning America.
Recipe courtesy Jacques Pepin of Essential Pepin.
Recipe Summary
Main Ingredients: shallots, green beans, butter
Course: Vegetable, Side Dish
More Info: Kid Friendly