Jessica Alba's Go-To Green Drink
Packed With Nutrients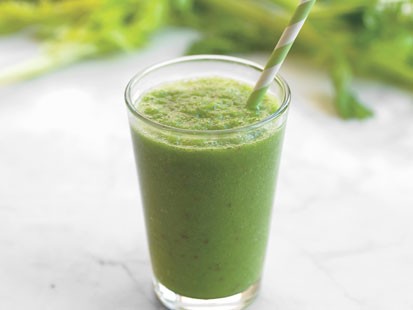 From the kitchen of Jessica Alba
|
This became my best friend when I was trying to lose the baby weight, but it's great anytime you feel like you've overindulged. It fills you up and is completely packed with nutrients.
Ingredients
1 whole cucumber, peeled and roughly chopped
2 handfuls chopped kale
2 celery sticks, chopped
2 lemons, juiced
2 apples, cored and seeded
1 teaspoon fresh ginger, finely diced
Frozen watermelon or a dash of the natural sweetener stevia or Truvia for sweetness
Cooking Directions
WHAT TO DO:
Blend well; refrigerate what you don't drink immediately (makes about 2 servings).
Recipe courtesy Jessica Alba's "The Honest Life"
Other Recipes That You Might Like