Johnny Cash's Pan-Fried Okra
Try This Easy Recipe from the Music Legend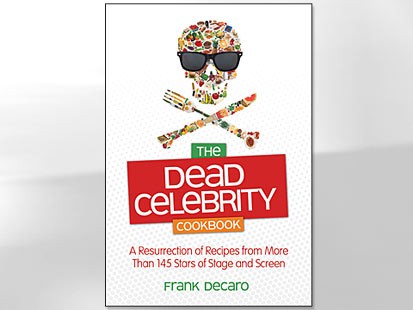 From the kitchen of Johnny Cash
From Frank Sinatra to Lucille Ball, author Frank DeCaro has compiled the recipes of dead celebrities. This quirky cookbook has recipes like Peter Falk's pork chops and Liberace's sticky buns. It's the perfect gift for the person in your family who loves old movies!
This recipe is excerpted from "The Dead Celebrity Cookbook."
Johnny Cash 1932–2003
He was the Man in Black, a troubled but spiritually inclined genius who was one of the most original voices ever to spring from the world of country music. Johnny Cash wrote so many songs—more than 1,000, it is said—and had so many signature hits, including: "I Walk the Line," "Folsom Prison Blues," "Ring of Fire," and "A Boy Named Sue" that he is immortal in the realm of American pop culture. He fought drug addiction, but he was never really the outlaw that he made himself out to be—as he did when he sang about shooting a man just to watch him die. His wife, June Carter Cash, was brilliant in her own right, and two of his kids, Roseanne and John, are very talented musicians. Johnny was talented in the kitchen, too.
Ingredients
2 pounds okra
1 large yellow onion
½ cup cornmeal
¼ cup flour
1 teaspoon salt
freshly ground black
pepper, to taste
bacon drippings or
vegetable oil, for frying
Cooking Directions
Wash and dry okra. Cut off stems.
If pods are small, leave them whole; otherwise, cut into 1-inch pieces. Peel and chop onion. Place cornmeal, flour, salt, and pepper in brown paper bag. Shake to blend ingredients. Heat bacon drippings or vegetable oil in heavy skillet. Put okra and onion in the paper bag with the seasoned cornmeal mixture; shake vigorously until vegetables are well coated. Fry vegetables in hot fat for several minutes until slightly brown, stirring to brown evenly. Do not overcook.
Recipe courtesy The Dead Celebrity Cookbook.
Recipe Summary
Main Ingredients: okra, onion, cornmeal, flour, bacon drippings, vegetable oil
Course: Snack
More Info: Kid Friendly