Kicked-Up Black Bean Salsa
Bam! Cajun Fajita Fixin's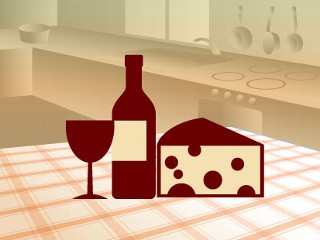 From the kitchen of Emeril Lagasse
It's hot out there, but not too hot to heat things up a little bit more with a sizzling summer dish.
Good Morning America's food correspondent Emeril Lagasse put his special stamp on a Mexican favorite: black bean salsa.
Ingredients
1 1/2 cups cooked black beans, drained if canned
3/4 cup fresh tomatoes, peeled, seeded and chopped
1/2 cup green onions, finely chopped
1/2 cup yellow bell pepper, finely chopped
1/4 cup fresh cilantro, finely chopped
2 tablespoons fresh lime juice
2 tablespoons olive oil
2 tablespoons chipotle chili in adobo sauce, or less to taste, chopped
1 1/2 teaspoons garlic, minced
1/4 teaspoon salt
Pinch cayenne
Cooking Directions
In a mixing bowl, combine all of the ingredients. Adjust the seasoning to taste, cover and refrigerate for 1 hour before serving.
Recipe Summary
Main Ingredients: beans, bell peppers, chipotle chili in adobo sauce
Course: Appetizer/Starter, Dip, Snack
More Info: Vegetarian