Marcus Samuelsson's Tangerine-Pomegranate Punch
A Sweet Mocktail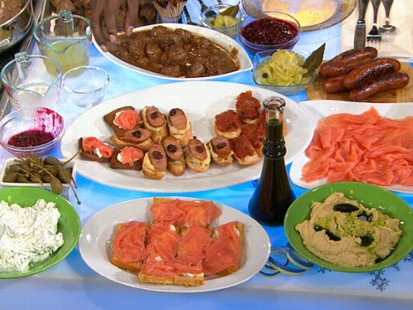 The top master chef shares some simple recipes for your big party.
From the kitchen of Marcus Samuelsson
|
Add rum to create a spiked version for adults. Garnish with pomegranate seeds.
Ingredients
1 cup tangerine juice
1/2 cup pomegranate juice
1/4 cup simple syrup
Pomegranate seeds, to garnish
Crushed ice
Cooking Directions
Sprinkle pomegranate seeds over crushed ice. In a shaker, shake together juices and simple syrup. Pour over ice and pomegranate seeds.
For spiked version, pour 2 ounces rum into shaker with juice.
This recipe was styled by chef Karen Pickus for Good Morning America.
Recipe courtesy Marcus Samuelsson.
Other Recipes That You Might Like