Mario Batali's Linguine with Clams
An Easy Christmas Eve Dinner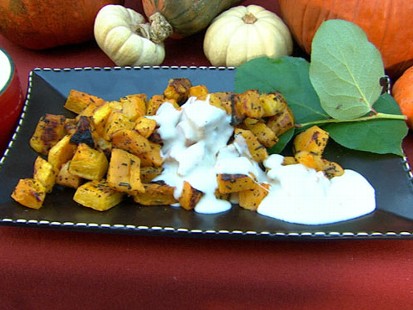 Chef, author of "Simple Family Meals," prepares various options for Thanksgiving
From the kitchen of Mario Batali
|
This simple classic dish is the perfect option for Christmas Eve dinner. Full of clams and flavored with white wine, this is the easiest way to impress your guests with minimal effort.
Ingredients
Kosher salt
6 tablespoons extra virgin olive oil
3 garlic cloves, minced
6 tablespoons dry white wine
1 tablespoon hot red pepper flakes
1 pound small clams, such as Manila, or cockles, scrubbed
1 pound dried linguine
coarsely chopped fresh Italian parsley
Cooking Directions
Bring 6 quarts water to a boil in a large pot and add 3 tablespoons kosher salt.
Meanwhile, combine the oil and garlic in a large pot and cook, stirring, over medium- high heat until the garlic is softened, about 1 minute. Add the wine, red pepper flakes, and clams, cover, and cook, shaking the pot occasionally, until the clams open, about 5 minutes; transfer the clams to a bowl as they open. Remove the pot from the heat.
Drop the pasta into the boiling water and cook until just al dente. Drain, reserving about 1/2 cup of the pasta water.
Add the pasta and 1/4 cup of the reserved pasta water to the clam broth and stir and toss over medium heat until the pasta is well coated (add a splash or two more of the reserved pasta water if necessary to loosen the sauce). Stir in the clams, with their juices, and toss until just heated through. Stir in the parsley and serve immediately.
Recipe courtesy of Molto Gusto (ecco 2010)
Other Recipes That You Might Like