We Lived Happily Ever After's Oreo Coffee Coolatta
At Home Coffee Hack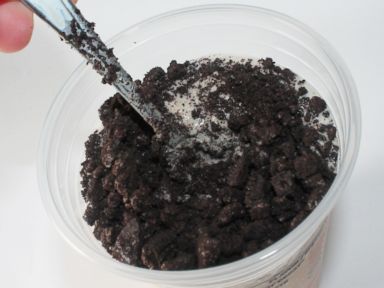 From the kitchen of We Lived Happily Ever After
|
Ingredients
16 or so Oreos, crushed (with a few whole ones set aside)
2 Cups COLD Strong Brewed Coffee (consider adding more grains than you normally would)
1 Cup Heavy Cream
7 tablespoons Sugar
4 tablespoons Hersey Chocolate Syrup
About 14 Ice Cubes
Whipped Cream
Cooking Directions
Add all your ice cubes into the blender. Pour about a cup or so of your black coffee into the blender to give it a liquid base. Using Ice Crush, blend it all together to give it that slushy, icy texture. You don't want to blend all the coffee and ice together at once, or it will just be like cold coffee.
Add the cream, sugar, and chocolate syrup to the rest of your coffee. Stir well to combine.
Don't add all the coffee in at once. Add it gradually to make sure it doesn't end up too liquidy.
Don't blend the Oreos in with the coffee and ice or they will get soggy. Just stir them in. Garnish with Whipped Cream.
Other Recipes That You Might Like