Patti Paige's Gingerbread
Perfect for Gingerbread Houses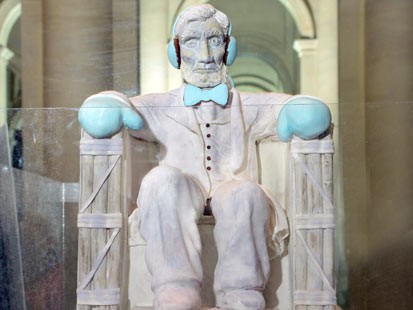 From the kitchen of Patti Paige
Try this gingerbread recipe by Patti Paige of Baked Ideas.
Ingredients
10 1/2 tablespoons (1 stick plus 2 1/2 tablespoons) unsalted butter
1/2 cup firmly packed light brown sugar
2 teaspoons ground ginger
1 teaspoon cinnamon
1/4 teaspoon ground cloves
1 1/2 teaspoons salt
1 large egg
1/4 cup dark molasses
3 cups sifted All-Purpose flour
1 teaspoon baking soda
1/2 teaspoon baking powder
Cooking Directions
Cream together butter and sugar. Add spices, salt, egg and molasses, beat well. Sift together flour, baking powder and baking soda; add to butter mixture and beat again.
Chill dough for several hours. Heat oven to 350 degrees. Roll dough 1/4 inch thick. Cut into shapes.
Bake for 8 to 10 minutes. Remove to wire racks to cool.
Recipe courtesy Patti Paige, Baked Ideas.
Recipe Summary
Main Ingredients: butter, sugar, flour
Course: Cookies