Creamiest Mac and Cheese
A Favorite of Kids Young and Old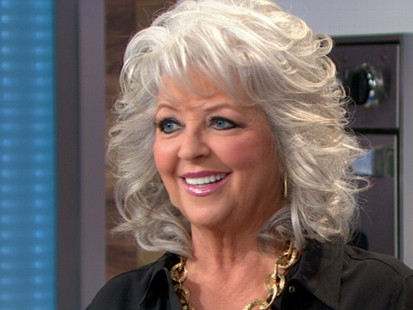 After learning she has Type 2 diabetes, Paula Deen changed her eating habits to shed pounds.
From the kitchen of Paula Deen
|
"I swear there must be something in the human gene -- all children everywhere love mac and cheese. And kids all seem to agree: the creamier, the better. Well, this stovetop macaroni and cheese not only comes together in the twinkle of an eye, it is the richest, the silkiest, the most yummy creamy mac and cheese you have ever tasted. Your children will beg for it, and I'll betyou'll be only too happy to oblige." -- Paula Deen
Ingredients
2 cups elbow macaroni (8 ounces)
3 tablespoons butter
2 large eggs
3/4 cup heavy cream or evaporated milk
1 teaspoon salt
3/4 teaspoon black pepper
3/4 teaspoon mustard powder
Pinch cayenne pepper (optional)
1 1/2 cups shredded Cheddar cheese (6 ounces)
8 slices American cheese
Cooking Directions
In a large pot of boiling salted water, cook the macaroni according to the package directions. Drain well and return the pasta to the pot. Add the butter and stir over medium heat until the butter has melted and the pasta is coated.
In a medium bowl, whisk together the eggs, cream, salt, black pepper, mustard powder, and cayenne pepper, if using. Pour the egg and cream mixture into the pot and stir. Add the cheeses and continue stirring over medium heat until the sauce has thickened and is very creamy, about 3 minutes. Serve hot.
Original Recipe courtesy Paula Deen.
This recipe was styled by chef Karen Pickus for Good Morning America.
Other Recipes That You Might Like