Rachael Ray's Oatmeal Whoopie Pies
A Sweet Fall Snack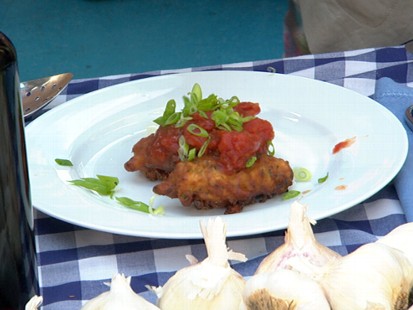 TV chef prepares both classic and healthy meals perfect for the big game.
From the kitchen of Rachael Ray
|
Try Rachael Ray's oatmeal whoopie pies. These oatmeal cakes are filled with a sweet marshmallow cream!
Ingredients
1 1/2 cups rolled oats
1 1/3 cups flour
3/4 tsp. baking powder
3/4 tsp. salt
3/4 cup (packed) brown sugar
1/2 cup granulated sugar
1/12 sticks butter, 4 tbsp. melted and cooled, 1 stick softened
1/2 cup unsweetened applesauce
1 egg
1 tsp. pure vanilla extract
1/2 cup confectioners' sugar
3/4 cup marshmallow cream such as Fluff
1 tsp fresh lemon juice
Cooking Directions
Preheat oven to 350 degrees.
Line 3 baking sheets with parchment. Using food processor, pulse oats, flour, baking powder and 1/2 tsp salt until oats are coarsely ground. Transfer to medium bowl. Add brown sugar, granulated sugar and melted butter to processor, mix. Add applesauce, egg and vanilla; process until smooth, about 5 seconds.
Stir into dry ingredients until soft dough forms. Using 1 inch ice cream scoop, drop 12 dough mounds onto each baking sheet. Bake, rotating and switching pans halfway through baking, until light golden, about 15 minutes.
Transfer cookies to rack to cool. Using electric mixer, beat softened butter, confectioners' sugar and remaining 1/4 tsp. salt on high until fluffy, about 5 minutes. Add marshmallow cream and lemon juice; mix on medium until smooth. Spread about 1 tbsp. filling on flat side of half the cookies; sandwich with remaining cookies.
Other Recipes That You Might Like