Rachel Willen's Challah Bread Pudding with Golden Gelt Coins
A Delicious Chanukkah Dessert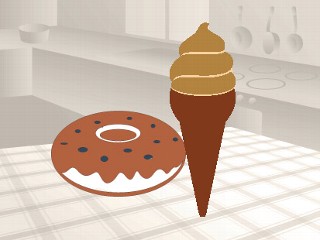 From the kitchen of Rachel Willen
This Custardy Challah Bread Pudding with Chocolate "Gelt" Coins and Pomegranate Red Wine Syrup makes a sweet and elegant finish to a meal worth lighting candles for.
Rachel Willen is the founder of Food-fix.com
Ingredients
1 14-inch challah bread loaf, or brioche loaf (8-9 cups of bread in cubes)
5 cups half and half (or 2.5 cups heavy cream, 2.5 cups whole milk)
10 eggs
1 cup sugar divided into ½ cup portions
1 tablespoon pure vanilla extract
3 tablespoons bourbon
¾ teaspoon freshly ground nutmeg
3 tablespoons unsalted butter, melted
8 large chocolate "Gelt" coins
1 cup Pomegranate Red Wine Syrup (see recipe)
For the red wine syrup:
3 cups red wine
2 cups pomegranate juice
2 cups water
1 vanilla bean, whole or 1 teaspoon of vanilla extract for poaching liquid plus
2 cinnamon sticks
2 bay leaves
2 cups sugar
1 tablespoon butter
Cooking Directions
Preheat broiler to low setting. Cut the bread, horizontally into 3 sections or layers. Cut each layer into a grid of 1-inch cubes. Place the cubes on a sheet pan and lightly toast in the oven, watching frequently to make sure they don't burn or get too brown. You want them only lightly dried and toasted. When done, remove from oven. Spread the cubes out in a 9x13 baking dish, or into 8 individual ramekins, about a cup of cubes in each.
Combine the milk, cream, ½ cup sugar, and vanilla extract in a large saucepan and bring to a gentle boil, stirring to dissolve the sugar. Remove from heat and stir in vanilla extract.
Whisk the eggs in a large bowl with the remaining sugar. Whisk in 2-3 ladles of the hot milk into the egg mixture, slowly adding it one ladle at a time. If you add it too quickly you will "scramble" the eggs. Once the mixture is tempered, you can add the rest of the milk to the eggs and fully combine. Strain the mixture into another bowl through a fine mesh. This will remove any egg that has scrambled and leave you with a smooth "anglaise" custard. Allow it cool slightly. Add the melted butter and combine.
Pour the custard over the bread cubes and press the cubes into the custard to make sure they are all soaked and coated. Cover with plastic wrap and allow the bread to soak in the custard for 15 minutes. While waiting bring about 3-4 quarts of water to a boil. Begin making Pomegranate Red Wine Syrup (or make ahead…can be refrigerated for up to 1 week).
Remove the plastic wrap from the pudding. Cover now with parchment paper cut to fit exactly into the casserole or ramekin. (So it's just sort of laying on top of the pudding.) This will keep it from drying out. Take a large roasting pan that the bread pudding casserole or individual ramekins will fit into with room to spare. Set an oven rack to the lower middle of your oven and pull it out slightly. Put the larger roasting pan on the rack. Put the ramekins or casserole into the larger pan. Pour the boiling water into the outer pan, careful not to spill any in the pudding, until it comes up about ¾ of the way up the side of the pudding(s). Carefully slide the whole thing into the oven. Bake for 55 minutes for casserole, 20 minutes or less for ramekins or until internal temperature is 180 degrees F.
Carefully remove the water filled pan from the oven, (you can remove some of the water with a turkey baster first if you feel safer doing that) or remove the pudding(s) from the water filled pan while it is still on the oven rack.
To serve immediately, unwrap individual "gelt" coins and bury one coin in each individual ramekin, or spread out evenly in the casserole, one per portion. Serve warm drizzled with pomegranate red wine syrup.
For the red wine syrup:
In a large saucepan, bring wine, pomegranate juice and water to a simmer. Split vanilla bean lengthwise, scraping out the "paste" on the inside and add paste and bean to mixture (or use vanilla extract). Add cinnamon sticks, bay leaves and sugar, stirring to dissolve. Cook at a lively simmer for 30-40 minutes, uncovered.
Remove the cinnamon, bay leaves and vanilla bean from the wine mixture. Continue to simmer on low medium flame and reduce the liquid until you are left with only ¼ the original volume and the liquid left is a thickened syrupy consistency and is boiling with tiny syrupy bubbles. Be sure not to over-reduce or burn the syrup. Add butter to reduced sauce and stir until combined. Serve warm as a drizzle over anything!
Can be made ahead and cooled in airtight container in refrigerator. Will hold for 1-2 weeks or more. Will become solid and sticky in the fridge. Reheat for 20-30 seconds in the microwave or on the stovetop. Add a few tablespoons of water if needed to reconstitute.
Recipe courtesy Rachel Willen.
Recipe Summary
Main Ingredients: challah, cinnamon sticks, nutmeg
Course: Dessert
More Info: Kid Friendly