Jessica Seinfeld's Roasted Asparagus with Lemon
A Fast, Fresh Side Dish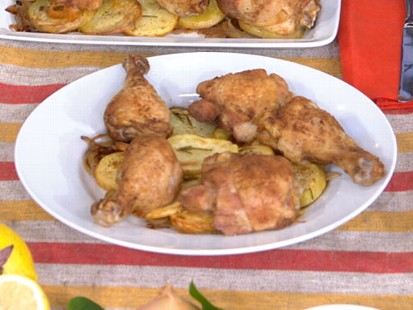 In her new book, Jessica Seinfeld tackles various issues people have with cooking.
From the kitchen of Jessica Seinfeld
|
Jessica Seinfeld, wife of funnyman Jerry and best-selling author of two other cookbooks, has put together no-fail recipes for even the most nervous kitchen nellies in her new guide, "The Can't Cook Book."
Try her simple recipe for roasted asparagus with lemon below.
Ingredients
1 pound asparagus
1 tablespoon extra virgin olive oil
Grated zest of 1 lemon (about 1 tsp.)
¼ teaspoon kosher salt
¼ teaspoon freshly ground black Pepper
Cooking Directions
Heat the oven (with the oven rack in the middle) to 425°F. Wash the asparagus and snap off and discard the tough bottom end (about 2 inches) from each spear.
Place the asparagus in the center of a rimmed sheet pan and drizzle with the oil. Wash and dry the outside of the
lemon and grate the zest directly onto the asparagus. Sprinkle with the salt and pepper (about 12 turns on a
pepper mill). Toss together with your hands and then spread into a single layer. Roast until just tender, about 10 minutes.
Copyright © 2013 by Jessica Seinfeld from THE CAN'T COOK BOOK published by Atria Books, a division of Simon & Schuster, Inc.
This recipe was styled by chef Karen Pickus for Good Morning America.
Other Recipes That You Might Like