Rocco DiSpirito's Brussels Sprouts with Pancetta
Your Family Will Love These Tasty Sprouts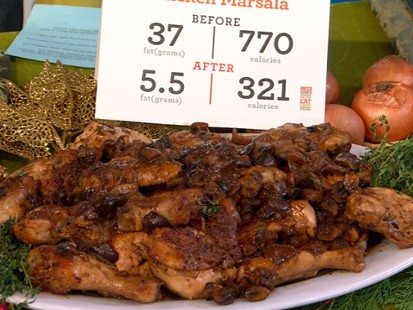 Author of "Now Eat This! Italian" prepares classic dish with brussel sprouts and pancetta.
From the kitchen of Rocco DiSpirito
Ingredients
2 ounces pancetta
2 pints Brussels sprouts, cleaned, cut in half from top to stem
1 teaspoon lemon zest
Pinch of crushed red pepper flakes
Salt
Cooking Directions
Preheat the oven to 375°F. Place the pancetta in a large ovenproof sauté pan over medium heat and cook, stirring with a wooden spoon, until the pancetta is browned and crisp, about 3 minutes. Using a slotted spoon, remove the browned bits of pancetta and reserve.
Turn off the heat. Lay the Brussels sprouts cut-side-down in the pan. Turn the heat to medium and cook until the Brussels sprouts start to sizzle. Place the pan in the oven and roast until the Brussels sprouts are tender and nicely browned, about 8 minutes. Add the lemon zest, red pepper flakes, and reserved pancetta bits, then season with salt.
Stir to combine. Divide among 4 serving dishes and top with the pancetta.
This recipe was styled by chef Karen Pickus for Good Morning America.
Recipe courtesy Rocco DiSpirito.
Recipe Summary
Main Ingredients: pancetta, brussels sprouts, lemon, red pepper, salt
Course: Side Dish