Sara Moulton's Basic Yellow Cake
Perfect for Birthday Parties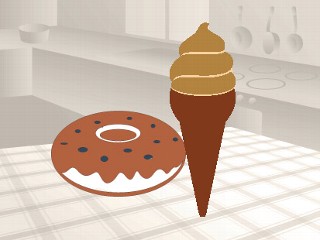 From the kitchen of Sara Moulton
What an exciting idea to be able to whip up a cake from scratch on a weeknight in only 10 minutes. You just need a food processor and six very simple ingredients which you probably already have on hand. You can eat the cake as is or accompanied by berries tossed with a little sugar or you can sprinkle some chocolate chips on top of the cake right when it comes out of the oven, let them melt and then spread them over for a quick frosting.
Ingredients
3/4 cup sugar
6 tablespoons unsalted butter, softened
2 large eggs
1 tablespoon vanilla extract
1 1/2 cups self rising cake flour*
1/2 cup milk
Cooking Directions
Preheat the oven to 350° F. Grease an 8-inch round cake pan.
Combine the sugar and butter in the bowl of a food processor fitted with a chopping blade. Process until fluffy, about 1 minute. Add the eggs and vanilla and process until combined. Add the flour and milk; pulse once or twice, just until the flour is moistened. The mixture doesn't have to be smooth.
Transfer the batter to the baking pan and bake in the upper third of the oven until the center springs back when gently pressed, about 35 minutes. Cool on a rack in the pan for 5 minutes, then cut into wedges and serve warm or invert onto a rack to cool completely.
*If you don't have self-rising cake flour, you can make your own by adding 1 ¼ teaspoons baking powder and ¼ teaspoon table salt for every cup of cake flour. If you don't have cake flour, you can make your own version by removing 2 tablespoons from 1 cup of all purpose flour and replacing it with 2 tablespoons cornstarch.
Recipe courtesy Sara Moulton's "Sara's Secrets for Weeknight Meals"
Recipe Summary
Main Ingredients: sugar, butter, eggs, cake flour, milk
Course: Dessert