Spiced Caramelized Bacon Coffee
Love Bacon? Love Coffee? How About Together?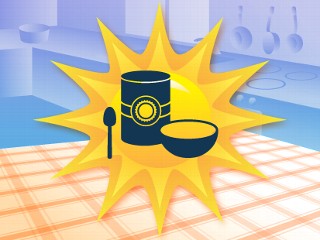 From the kitchen of Seattle's Best Coffee
Love coffee? Love bacon? Ever thought of putting bacon IN your coffee? Seattle's Best Coffee has a new coffee recipe that combines coffee with the unexpected flavors of caramelized bacon and subtle hints of pumpkin pie spice.
Ingredients
1 rounded Tbsp Seattle's Best Coffee, Level 5, ground
3/4 cup Hot water (6 fl oz)
2 Tbsp Light cream (1 fl oz)
2 tsp Bacon flavored syrup
1 1/2 tsp Caramel flavored syrup
1/8 tsp Pumpkin pie spice
Garnishes
Spiced Caramelized Bacon Whipped Cream (recipe below)
Caramel ice cream topping
Pumpkin pie spice
Caramelized bacon (recipe below)
For the Spiced Caramelized Bacon Whipped Cream
1/2 cup Heavy whipping cream (4 fl oz)
1/2 tsp Caramel flavor syrup
1/4 tsp Bacon flavored syrup
1/4 tsp Pumpkin pie spice
Cooking Directions
• Brew the coffee with the hot water in a pour-over brewer or coffee hand press; Pour the coffee into a cup
• Pour in light cream, bacon flavored syrup, caramel flavored syrup and pumpkin pie spice and stir with a spoon until combined
• Top with a dollop of Spiced Caramelized Whipped Cream, drizzle with caramel ice cream topping and sprinkle with a little pumpkin pie spice; Garnish with a strip of caramelized bacon
For the Spiced Caramelized Bacon Whipped Cream
1/2 cup Heavy whipping cream (4 fl oz)
1/2 tsp Caramel flavor syrup
1/4 tsp Bacon flavored syrup
1/4 tsp Pumpkin pie spice
• In a larger mixer bowl, add all the ingredients; Whip until stiff peaks form
• Spoon into a piping bag fitted with a large star tip and set aside until ready to use
For the Caramelized Bacon
Brown sugar
Bacon
• Preheat the oven to 375°F
• Line a 9" x 13" pan with parchment paper and cover with a thin layer of light brown sugar
• Layer bacon strips over the brown sugar; Pat additional brown sugar over the bacon to cover and top with a second piece of parchment paper
• Bake the bacon for 15 to 20 minutes, or until brown and bubbling
• Remove to wire rack and cool completely
Recipe Summary
Main Ingredients: coffee, flavors of bacon, flavors of pumpkin spice
Course: Breakfast