Hazelnut, Vanilla Bean and Cinnamon Soup Shots
This soup is a perfect mini dessert starter.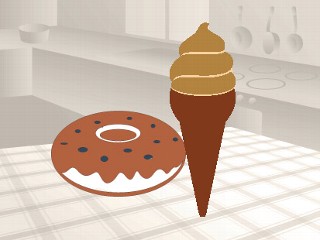 From the kitchen of Aran Goyoaga
"LET'S TAKE THE KIDS FOR A WALK and gather some hazelnuts," my mom suggested during our last visit home. I grew up in a small town surrounded by nut trees. My uncle has some beautiful walnut, hazelnut, almond, and chestnut trees around his property that I love to photograph. As kids, we would pick nuts from the ground and bring them home to eat as snacks.
This soup is a variation of the classic intxaursaltsa, which is a thick soup made with walnuts and cinnamon—a Christmas classic in Spain.
Ingredients
1 cup (120 g) hazelnuts
¼ cup (50 g) natural cane sugar
2 teaspoons finely grated lemon zest
2 cups (500 ml) whole milk
1 vanilla bean, split lengthwise and seeds scraped
1 cinnamon stick
1/8 teaspoon salt
½ cup (125 ml) heavy cream
Cooking Directions
1) Preheat the oven to 350°F (180°C). Place the hazelnuts on a baking sheet and bake them for 5 to 7 minutes or until golden and fragrant. Transfer them to a kitchen towel and rub them together to remove their skins. Let them cool. Finely chop 1 tablespoon for use as a garnish.
2) Place the skinned hazelnuts, sugar, and lemon zest in a food processor and pulse until the hazelnuts are finely ground almost into a paste.
3 Combine the milk, hazelnut mixture, vanilla bean and seeds, cinnamon stick, and salt in a medium saucepan. Bring to a simmer, reduce the heat to medium-low, and cook for about 15 minutes, while stirring, until it begins to thicken. Remove the vanilla bean and the cinnamon stick.
4) Transfer the soup to a blender and blend into a fine puree. You should have 2 cups of soup.
5 Pour the soup into a bowl and let it cool completely. The soup will thicken as it cools. Stir it before serving. You may serve it at room temperature or refrigerate and serve cold.
6) Whip the heavy cream. Pour the soup into shot glasses and top with a dollop of whipped cream and the reserved chopped hazelnuts.
REUSING VANILLA BEANS
I use vanilla beans several times. I might use them in a cake the first time around and in a custard (steeping the pods in warm milk) the second. Then I wash the pods in hot water, dry them, and place them in a jar full of sugar. I leave them there for days, weeks, and months until the sugar has been completely permeated with the vanilla. Then I grind the sugar and the vanilla beans into a powder and use them again and again.
Recipe Summary
Main Ingredients: hazelnuts, whole milk, heavy cream, vanilla bean
Course: Dessert