Home
>
GMA
>
Recipes Home
>
'GMA's' Ultimate Game Day Grub Contest: Sherri Williams' BBQ Pulled Pork Pepper Poppers
'GMA's' Ultimate Game Day Grub Contest: Sherri Williams' BBQ Pulled Pork Pepper Poppers
Game Day Grub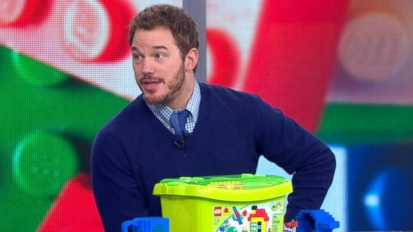 Find out which entrant's recipe is the champion of Super Bowl party foods.
From the kitchen of Sherri Williams
|
"GMA"'s Game Day Grub competition is on! Sherri Williams of Crestview, Florida, entered our contest with her BBQ Pulled Pork Pepper Poppers recipe.
Ingredients
1/2 cup spicy BBQ Sauce
1/3 cup smoked pulled pork, chopped
6-8 ounces Mexican shredded cheese
1/2 small onion, grated
2 tablespoons jarred peppers, chopped
2 medium garlic cloves, grated
1-2 tablespoons cilantro, chopped
Zest of 1 lime
1 teaspoon cumin
1/2 teaspoon chipotle chili powder
1/2 teaspoon habanera sea salt
12 mini sweet bell peppers cut in half
Cooking Directions
Preheat oven to 350 degrees. Combine all ingredients, except halved peppers, in a mixing bowl.
Stuff pepper halves with mixture. Place on cookie sheet and bake for 20-25 minutes until peppers are soft and cheese has melted.
Recipe courtesy of Sherri Williams of Crestview. Florida.
This recipe was styled by chef Karen Pickus for Good Morning America.
Other Recipes That You Might Like