Carla Hall's Grilled Pound Cake With Fruit Compote
Sweet and tart and delicious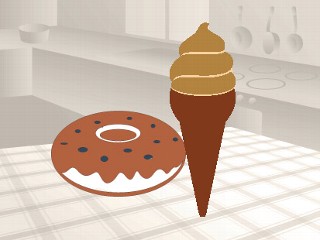 From the kitchen of Carla Hall
A novel use for the grill is to prepare pound cake with fresh berries.
Ingredients
1 cup berry juice (cherry, blueberry, acai, pomegranate)
1 cup dried tart cherries
1 1/2 pounds fresh tart or bing cherries, pitted (frozen is a good substitute)
1/2 cup sugar
2 strips lemon zest
2 teaspoons cornstarch
Cooking Directions
Heat the berry juice in small pot or microwave.
Plump the dried cherries in the juice for 5 minutes.
Combine the plumped cherries and juice with all the other ingredients.
Pour into a 3-ply foil packet and seal.
Place on low heat side of grill for 30 minutes or until the cherries are heated through and thickened.
Enjoy on grill cake, ice cream or just with whipped cream.
"Copyright © 2012 by Carla Hall from COOKING WITH LOVE published by Atria Books, a division of Simon & Schuster."
This recipe was styled by chef Karen Pickus for "Good Morning America."
Recipe Summary
Main Ingredients: pound cake, fresh berries, sugar, berry juice
Course: Dessert