Priya Krishna's Sweet Potato Pie
Food Fit for a Senior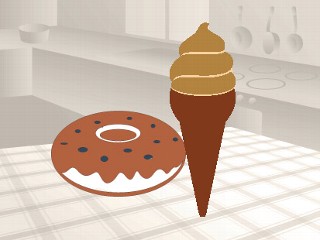 From the kitchen of Priya Krishna
Dining hall dining can seem exciting at first, but reality is, the novelty wears off after you realize the options repeat fairly often. Try Priya Krishna's sweet potato pie recipe below from her book "Ultimate Dining Hall Hacks" to create food you never knew you could eat in a dorm.
Ingredients
Sweet potato
Butter
Brown sugar
Cinnamon cereal (Cracklin' Oat Bran or Cinnamon Toast Crunch)
Vanilla yogurt or ice cream
Cooking Directions
Scoop the flesh out of the sweet potato and mash in a bowl. Stir a few spoonfuls of butter and brown sugar into the sweet potato, and then microwave for about 45 seconds, until the butter has melted.
Crumble the cinnamon cereal on top of the sweet potato. Top with a thin layer of brown sugar and a dollop of vanilla yogurt or ice cream.
Excerpted from Ultimate Dining Hall Hacks copyright Priya Krishna used with permission from Storey Publishing.
Recipe Summary
Main Ingredients: sweet potato, cinnamon cereal
Course: Dessert