Chewy Chocolate Chunk Cookies
Gluten-Free Snack or Dessert Option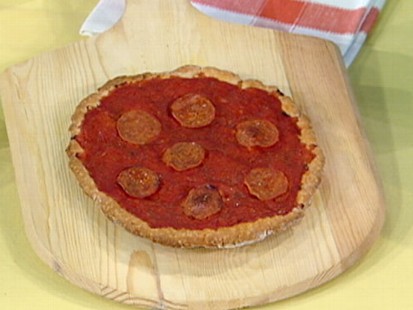 One mother's guide to cooking for a food-sensitive child.
From the kitchen of Silvana Nardone
|
Ingredients
1 cup plus 3 tablespoons of Silvana's All-Purpose Flour (or a gluten-free flour mix from the grocery store)
1 teaspoon baking powder
1/2 teaspoon baking soda
1/2 teaspoon salt
1/2 cup all-vegetable shortening, at room temperature
1/2 cup packed light brown sugar
1/4 cup granulated sugar
1 large egg, at room temperature
1 teaspoon pure vanilla extract
1 cup semisweet chocolate chunks, chopped
Cooking Directions
Preheat the over to 375 degrees.
Line two baking sheets with parchment paper.
In a small bowl, whisk together the flour, baking power, baking soda and salt.
In a large bowl and using a fork, beat together the shortening, brown sugar and granulated sugar until fluffy, about 2 minutes.
Beat in the egg and vanilla.
Gradually mix the flour mixture; stir in the chopped chocolate.
Using a 1 1/2-inch (3.5-cm) scoop or a rounded tablespoon, drop the dough 2 inches (5-cm) apart onto the prepared baking sheets.
Baking until golden at the edges, 10 to 12 minutes.
Let cool for about 2 minutes.
Using a spatula, transfer to a brown paper bag-lined surface or a wire rack to cool.
Other Recipes That You Might Like