Wilted Kale & Roasted Tomatoes
Get Healthy With this Fesh, Delicious Side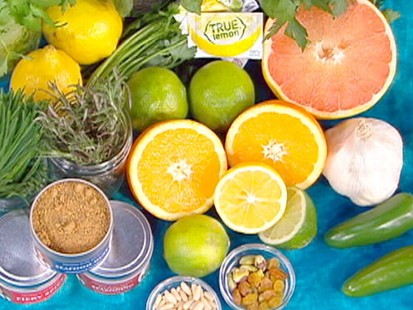 Tips and tricks for healthier cooking in the new year.
From the kitchen of Diane Hendriks
Ingredients
3 cups grape tomatoes; halved
2 teaspoons olive oil
1 teaspoon dried oregano
1 teaspoon dried basil
1/2 teaspoon garlic powder
1 bunch of kale; rinsed and chopped in to bite sized pieces
1 tablespoon olive oil
3 anchovies
2 garlic cloves, minced
1t crushed red pepper flakes
1 tablespoon freshly squeezed lemon juice
1/4 cup vegetable broth
Cooking Directions
Preheat oven to 400°.
Place grape tomato halves on baking sheet, sprinkle with olive oil, oregano, basil and garlic powder. Toss to combine. Roast in oven for 25 minutes. Remove and set aside.
Bring large pot of water to a boil, add kale and cook 2 minutes. Drain.
Heat oil over medium-high in large Dutch oven. Add anchovies and stir with spoon until anchovies break down, about 1 minute. Add garlic, kale, and red pepper flakes; cook for 5 minutes. Add lemon juice and broth. Combine and cook about 2 minutes. Stir in roasted tomatoes and heat through. Enjoy!
This recipe was styled by chef Karen Pickus for Good Morning America.
Recipe Summary
Main Ingredients: kate, tomato, olive oil, oregano, basil, grape tomato, garlic cloves, lemon juice
Course: Snack, Appetizer/Starter, Side Dish