Craig Strong's Roasted Cumin Chicken Wraps with Roasted Golden Raisins
The Perfect Holiday Chicken Dish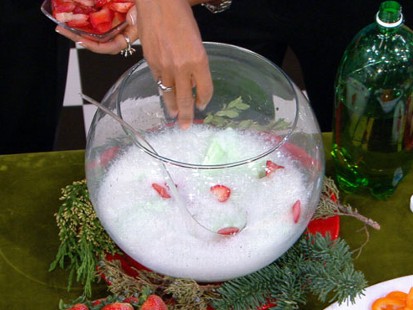 "GMA's" Robin Roberts whips up a family favorite.
From the kitchen of Craig Strong
Try this tangy chicken dish for dinner.
Ingredients
1 whole chicken roasted
2 cups mayonnaise
1 lemon juice
1 tablespoon ground cumin
1 tablespoon paprika
1 cup golden raisins
2 tablespoon vegetable oil
24 butter lettuce leaves
24 sprigs cilantro
Cooking Directions
Remove chicken from bone and chop. Mix mayonnaise, lemon juice, spices. Sauté raisins in vegetable oil until brown, drain on paper towel and cool. Mix raisins, mayonnaise mixture and chicken. Place in lettuce wraps and top with cilantro.
This recipe was styled by chef Karen Pickus for Good Morning America.
Recipe Summary
Main Ingredients: chicken, mayonnaise, lemon juice, cumin, paprika, raisin, vegetable oil, lettuce leaves, cilantro
Course: Dinner