Turkey Bolognese Sauce
An Inventive Twist on Bolognese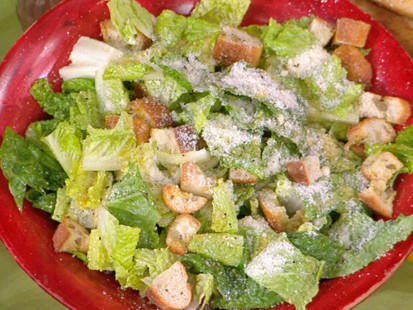 The famous chef has diet-friendly versions of all your favorite Italian dishes.
From the kitchen of Emeril Lagasse
This sauce is a snap and just a delicious. Try it tonight with your family.
Ingredients
2 tablespoons olive oil
8 ounces turkey bacon, small dice
1 ½ cups chopped onion
1 ¼ cups finely chopped carrots
¾ cup finely chopped celery
1 ¼ teaspoons salt, or to taste
¾ teaspoon freshly ground black pepper
2 pounds ground turkey, preferably thighs
½ cup dry white wine
2 tablespoons minced garlic
½ cup tomato paste
1 28-ounce can Italian plum tomatoes, crushed with your fingers, undrained (juices and all)
1 ½ cups chicken stock or canned low sodium chicken broth
2 bay leaves
2 sprigs fresh thyme
2 sprigs fresh rosemary
¾ teaspoon salt
½ teaspoon crushed red pepper
½ cup evaporated milk
2 tablespoons chopped fresh basil
Cooking Directions
In a Dutch oven or large, heavy saucepan, add the olive oil and bacon and cook until bacon is crisp and lightly caramelized, about 8 minutes. Add the onion, carrots, celery, salt, and pepper and cook, stirring, until vegetables are soft and lightly browned around the edges, about 6 minutes.
Add the ground turkey and cook, stirring to break up any clumps, until meat is cooked through, 3 to 4 minutes. Add the white wine and garlic and cook until wine is nearly evaporated. Add the tomato paste and cook, stirring, until lightly browned, 5 minutes. Add the canned tomatoes, bay leaves, thyme, rosemary, salt, and crushed red pepper and bring to a boil. Reduce heat to a steady simmer and cook for 10 minutes . Add the chicken stock and cook, stirring occasionally, until flavors have come together and the sauce has reduced to a nice consistency, about 20 minutes.
Add the evaporated milk and continue cooking, partially covered, for 15 minutes longer. Add the basil, stir to combine and let sit for 5 minutes before using as a sauce for cooked pasta or lasagna.
This recipe was styled by chef Karen Pickus for Good Morning America.
Recipe Summary
Main Ingredients: olive oil, turkey bacon, onion, carrots, celery, salt, black pepper, turkey, wine, garlic, tomato, chicken stock, bay leaf, thyme, rosemary, basil, red pepper, milk
Course: Dinner, Main Course, Sauces and marinades