Salmon and Cucumber Tea Sandwiches
Fill Up on These Delicate Sandwiches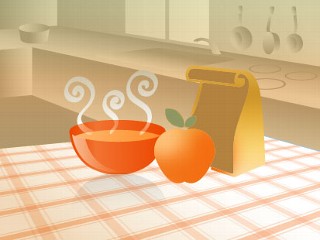 From the kitchen of Mindy Kobrin
|
These mini sandwiches have just right texture and flavor to keep you coming back for more.
Ingredients
3 one-pound loaves white sandwich bread, preferably unsliced
1 bar whipped cream cheese, scallion cream cheese
1 large seedless cucumber (14 ounces), very thinly sliced
½ lbs pound sliced smoked salmon
2½ oz fresh salmon roe *If caviar roe is unavailable, gourmet the easy way substitution can be olive tapenade.
1 oz black or red caviar, optional
3 to 4 oz baby leaf lettuce and sprouts
1 bunch fresh dill
1 bunch fresh chives
Cooking Directions
Trim crusts off all three loaves. Slice bread into ½ -inch-thick pieces; each loaf should yield ten to twelve slices. Spread each slice alternating the cream-cheese spreads.
Arrange ingredients on bread in decorative patterns.
Sandwiches look best with cucumbers and salmon arranged along edges of bread, overlapping slightly.
Trim edges in straight lines, cutting through both bread and ingredients to leave clean edges on all sides.
Make salmon sandwiches first, reserving trimmings for salmon cream cheese to use on other sandwiches.
Tuck small green leaves in between layers.
Keep sandwiches covered with damp cloth until serving. Refrigerate until ready to serve.
Garnish with salmon roe, dill and chives.
Other Recipes That You Might Like