Chocolate Ganache
Rich Chocolate Filling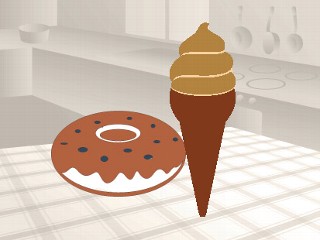 From the kitchen of Buddy Valastro
This ganache can be used in two ways, as a filling and/or poured over a cake.
To use it as a filling, refrigerate it, transfer it to a pastry bag, and pipe it out.
To pour ganache over a cake, melt it in a double boiler and simply pour
it over a cake or layer. To top layers of pastry cream or chocolate mousse with
ganache, pour it on and smooth it with a cake icing spatula.
Ingredients
1 cup heavy cream
9 ounces semisweet chocolate, coarsely chopped
1 tablespoon light corn syrup
Cooking Directions
Put the heavy cream in a saucepan and set over medium-high heat. As
soon as it begins to simmer, remove the pot from the heat. Add the
chocolate and stir with a wooden spoon to melt the chocolate. Stir in the
corn syrup.
Transfer to a bowl and refrigerate for about 1 hour. If using for filling,
soften until pourable in a double boiler over medium heat.
This recipe was styled by chef Karen Pickus for Good Morning America.
Recipe Summary
Main Ingredients: heavy cream, semi sweet chocolate, corn syrup
Course: Dessert