Alex Guarnaschelli's Salty Dog
Cool Off With This Refreshing Drink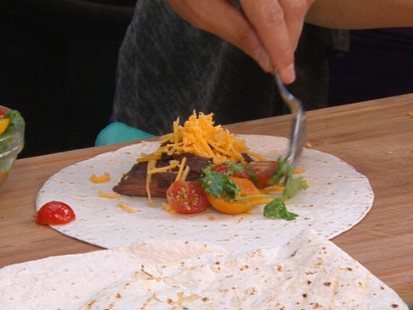 Food Network star Alex Guarnaschelli prepares summer dishes for your family.
From the kitchen of Alex Guarnaschelli
Cool off with this sweet and tasty drink this weekend!
Ingredients
1/3 cup water
1/3 cup sugar
1 small cucumber, thinly sliced
1 pink grapefruit, cut into 12 wedges
8 ounces vodka (optional)
1/3 cup fresh lime juice
Pink Himalayan salt, in a grinder
Cooking Directions
In a small saucepan, combine the water and sugar. Bring to a boil and shut off the heat. Transfer to a bowl to cool. Refrigerate.
In a medium bowl, combine half of the cucumber slices with the grapefruit segments. Muddle them by pressing down on them with a whisk to extract the juices and lightly crush the cucumbers. Add the vodka and lime juice and 1 cup lightly crushed ice. Pour into 4 rocks glasses and grind a little salt over the top. Or you can serve in a pitcher and sprinkle with the salt as you pour the individual drinks.
This recipe was styled by chef Karen Pickus for Good Morning America.
*Recipe courtesy of Alex Guarnaschelli
Recipe Summary
Main Ingredients: sugar, cucumber, grapefruit
Course: Drinks