Grandma's Rhubarb Custard Pie
Bakers from different parts of the country share their blue ribbon winning pie recipes with Good Morning America.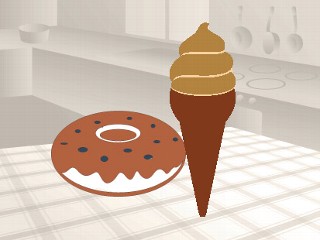 From the kitchen of Mary Lentz
|
This classic pie recipe won Mary Lentz of Springfield, Ill., a blue ribbon at the Illinois State Fair.
Ingredients
Two-Crust Pastry
2 cups flour
1/4 teaspoon salt
2/3 cup butter-flavored shortening
5 tablespoons cold water
Filling
3 eggs, beaten slightly
3 tablespoons milk
4 cups pink rhubarb, cut-up
2 cups sugar
1/4 cup flour
3/4 teaspoon nutmeg
1 tablespoon butter
Cooking Directions
Pastry
Measure flour and salt into bowl. Cut in shortening. Sprinkle in water. Continue to cut until dough is moistened. Divide dough in half. Roll out 1 top and 1 bottom crust.
Filling
Mix together eggs and milk. Set aside. Microwave the rhubarb (fresh: 3 minutes, frozen: until soft). Add the rhubarb, sugar, flour and nutmeg. Mix both mixtures together and pour into prepared pastry. Dot with butter before putting on top crust.
Seat top crust to bottom by moistening rim of bottom crust with water. Press crust together by pinching around the edge. Cut vent holes into the top crust. Bake at 375 degrees for approximately 40 minutes.
Other Recipes That You Might Like