The New England Patriots' Best Lobster Dip
GMA's Super Bowl Dip Cook-Off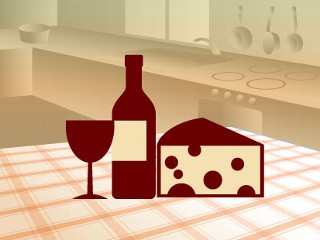 From the kitchen of New England Patriots
The two top teams on the football field took the competition into the kitchen when Good Morning America invited cheerleaders and football players from the Carolina Panthers and the New England Patriots to face off in our Super Bowl cook-off.
Try New England's Best Lobster Dip and decide which team's recipe is a winner.
Ingredients
2 cups cooked lobster, finely chopped
1 cup celery, finely chopped
1/2 cup red onion, finely chopped
1/2 cup mayonnaise
2 tablespoons fresh lemon juice
1/4 teaspoon salt
1/8 teaspoon white pepper
1/4 cup chopped parsley or 1/4 cup chopped cilantro
Cooking Directions
Combine first seven ingredients in a medium bowl, stirring well. Sprinkle with parsley or cilantro if desired. Serve with crackers, pita chips, or raw veggies.
Recipe Summary
Main Ingredients: lobster, mayonnaise
Course: Appetizer/Starter, Dip, Party Platter, Snack