Frightful Finger Foods
Spooky Snack for Halloween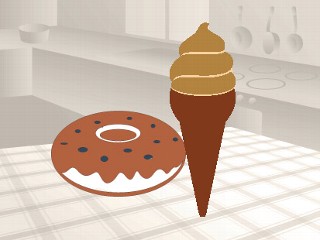 From the kitchen of Rebecca Kolls
Rebecca Kolls knows how to throw legendary Halloween parties. Frighten your own friends with her simple, but scary, party recipes.
Ingredients
1 cup butter, softened
1 cup icing sugar (confectioner's sugar)
1 egg
1 teaspoon almond extract
1 teaspoon vanilla
2 3/4 cups all purpose flour
1 teaspoon baking powder
1 teaspoon salt
3/4 cup almonds, whole blanched
1 tube red decorator gel
Cooking Directions
Mix together butter, sugar, egg, almond extract and vanilla. Then, beat in the flour, baking powder and salt. Cover and refrigerate mixture for 30 minutes.
Working with one-quarter of the dough at a time and (the remaining dough should stay refrigerated) roll heaping teaspoons full of dough into finger shape for each cookie. Press almond firmly into one end for nail. Squeeze in center to create knuckle shape. Using a knife, make slashes to create knuckles
Place on lightly greased cookie sheet in 325 Fahrenheit degree oven for 20-25 minutes or until pale or golden. Let finger cookies cool for three minutes. Lift up almond and squeeze red decorator gel onto nail bed and press almond back in place so gel oozes out from underneath. Repeat with remaining dough.
Recipes courtesy of Rebecca Kolls © 2003
Recipe Summary
Main Ingredients: butter, sugar, almonds
Course: Cookies, Dessert, Party Platter, Snack
More Info: Kid Friendly